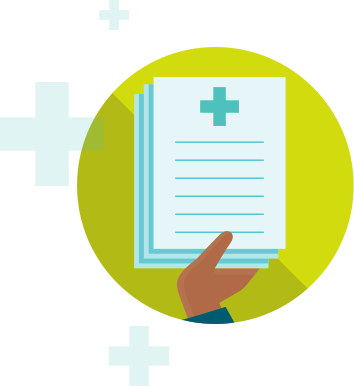 Disability Overview
Pearson provides disability coverage If you are unable to work due to a non-work-related illness or injury (including pregnancy and childbirth). Disability coverage provides financial security during times of uncertainty and transition so that you can focus on getting well.
Short-term and company-provided long-term disability coverage through Pearson requires no enrollment so the coverage is automatic. Read on to understand the steps you need to take to file a claim should you become disabled.
What qualifies as "disability"?
Disability means that you are unable to work due to a non-work related illness (including pregnancy or childbirth) or injury.
What's the difference between short-term and long-term disability?
Short-term disability (STD) is the first 180 days of a disability. Long-term (LTD) disability extends beyond 180 days.
Do I take short-term disability if I'm having a baby?
Yes. Liberty Mutual will generally approve six (vaginal birth) or eight (C-section birth) weeks of leave from the date of delivery. You will have 31 days from the birth or adoption date to add your child to your medical insurance.
How do I start the claim process?
The first thing you should do is notify your manager and Benefits Coordinator. Contact Liberty Mutual by visiting www.mylincolnportal.com or by calling toll-free at 1-800-213-7327 (if possible, 30 days prior to leave). Then, complete the Claim Intake Authorization Form and give it to your provider.
What happens to my benefits while I'm on leave?
During your paid leave all deductions remain the same as when you were actively working. During your unpaid leave you'll receive an invoice advising you how much you owe for benefits. Please reach out to your Benefits Coordinator if you have any questions about benefits during a leave of absence.
Who should I keep in contact with while I'm on leave?
While out on leave, keep in touch with your manager and Benefits Coordinator. On the day you return to work, you must have a medical release advising you are able to return to work from your doctor to your manager. If you are returning with restrictions, you must indicate that as well as the duration of the restrictions. Without a note, you won't be able to remain at your job that day.
Read the Short-term Disability Policy and how to file a claim for Short-term Disability. See the LTD plan here.