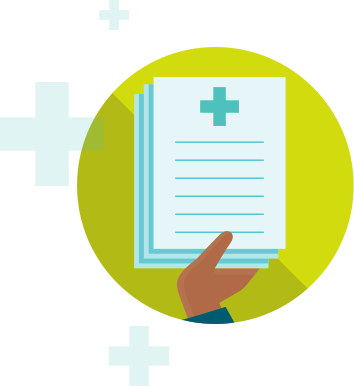 Vision Plan
Overview
To help you keep life in focus, Pearson offers you the opportunity to enroll in vision insurance through VSP, which provides coverage for periodic eye exams, eyeglasses, and contact lenses for you and your eligible dependents.
Note: If you currently live in Puerto Rico, your vision coverage will be provided by Triple-S.
Eye exam covered one per year, with only a small copay charged to you
Coverage for prescription eyeglasses or contact lenses so you can choose the method of correction you prefer
Wide network of providers that have agreed to negotiated rates, which helps you save money
Once per year, members can choose one of the following as an enhanced benefit option at point-of-service:

Anti-reflective coating covered at 100% OR
Progressive lenses covered at 100% OR
$250 frame allowance OR
$200 elective contact lens allowance
In-Network Coverage Details
Vision Plan
Exam
Once annually
$10 copay (in-network only)
Prescription Glasses
$10 copay
Note: See lenses enhancement, lens enhancement and frames for additional details.
Lenses
– Single vision
– Lined bifocal
– Lined trifocal
Once per year
Included in prescription glasses
Lens enhancement
– Standard progressive lenses
-Premium progressive lenses
– Custom progressive lenses
Once per year
– $0 copay
– $95-$105 copay
– $150-$175 copay
Frames
Once per year

– $175 allowance for a selection of frames
– $195 allowance for featured frame brands

– 20% savings on the amount over your allowance
Contact Lenses (instead of glasses)
Once per year
– Up to $60 copay for exam
– $175 allowance for contacts and contact lens fitting
For complete per paycheck cost details, visit the Mercer Marketplace website.
Looking for more savings?
You can receive 30% off additional pairs of glasses and sunglasses, including lens options, from the same Vision Service Plan (VSP) doctor on the day of your Well Vision Exam.
You can also receive 20% off additional glasses from any VSP doctor within 12 months of your last Well Vision Exam.